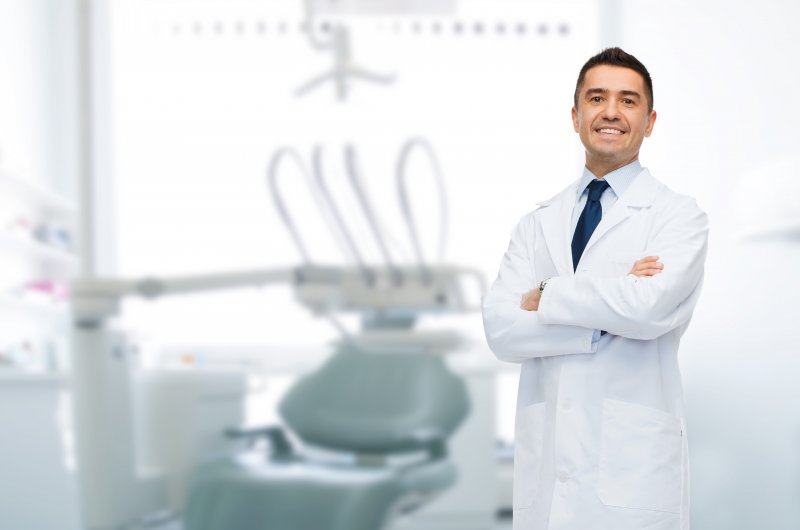 Are you looking to build a relationship with a local dental expert who is capable of performing seamless dental extractions in Katy, TX? Do you want your patients to have the reassurance of knowing their smiles and oral health are in the best hands should they require tooth removal? By choosing Dr. Cade Foust and his team at Wisdom Partner DDS, you can achieve all of this and much more. By partnering with us, we will travel to your office and provide the highest-quality service and care to both you and your patient. We invite you to take a few moments to learn more about Dr. Foust and how he can help you achieve greater flexibility and profitability.
Meet Dr. Cade Foust
Dr. Cade Foust is a traveling dentist and oral surgeon whose specialty and focus are tooth extractions. Undergoing training at the University of Texas Health Science Center in San Antonio, he completed an Advanced Education in General Dentistry residency in Laredo. There he focused on oral surgery procedures and IV sedation. During his residency, he developed a passion for performing tooth extractions and made wisdom teeth his primary focus.
Offering five-star treatment and state-of-the-art techniques, he will combine his skills, knowledge, and expertise to provide patients with an experience that leaves them excited about the future of their oral health.
What He Can Do For Your Dental Office
With more than 20,000 wisdom tooth extractions performed in his career, he has also successfully and safely sedated more than 4,000 patients. By building relationships with local dentists, he can provide both professionals and patients greater peace of mind when it comes to conducting these types of procedures. Not all dentists can perform wisdom tooth extractions, which is why he and his team have established a solution that is beneficial to both parties.
Establishing yourself as a host dental office, you can partner with Dr. Foust, who will come to your office and provide wisdom tooth extraction services. Not only does this make it more convenient for your patient, but it also allows them to remain in a familiar setting, reassures them that they are is safe and trusted hands, and reminds them that their experience will be seamless.
Apart from the benefits patients will receive, your dental office will greatly benefit because:
Your patients will appreciate not having to drive all over town to attend different appointments, thus, they will likely return when it is time for additional treatments.
You will get to keep a portion of the production because Dr. Foust will be using your facility to perform the extraction.
You and your staff will have more time to take care of other patients and their needs while Dr. Foust handles those who require tooth removal.
Although it's natural to expect your patients to be a bit apprehensive about someone else taking care of their oral health, you can reassure them that Dr. Foust:
Will set aside time to meet with each patient for a consultation to discuss their surgery and walk them through the process
Will answer all questions about the surgery and his expertise and training
Will conduct the surgery in-house so they do not have to travel elsewhere for care
Will provide IV sedation to ensure patient comfortability the day of surgery
Will personally follow-up with each patient 24 hours after the procedure to ensure everything is healing properly and no problems are occurring.
By choosing Dr. Foust and his team, you are making a worthwhile and positive decision in the future of your dental office. Not only will you formulate a long-lasting relationship with a highly-skilled expert, but your patients will greatly benefit from his ability to restore smiles and improve oral health.
About the Practice
At Wisdom Partner DDS, Dr. Cade Foust and his team offer premier care to dental offices in Katy and the surrounding communities. As a highly-trained dentist who has performed more than 20,000 extractions, Dr. Foust will ensure a stress-free experience before, during, and after the surgery. Not only does he educate patients, but he also provides additional treatment methods to speed up the recovery process and promote quicker healing. To learn how you can become a host dental office, contact us at (832) 600-6878.